The Music Class Family Yoga is Virtual!
Find "harmony" during this chaotic time with Family Yoga from The Music Class At Home! Our innovative Family Yoga program blends yoga and the music of TMC to inspire a foundation of mindful living for caregivers and children of all ages! In class you can expect to sing, dance, practice poses and learn kid-friendly breathing techniques that will leave you and your child feeling "in tune" - all from the comfort of your home!
Right now, we are offering 4-week sessions of our yoga program online as a part of our At Home offerings! Our 30-minute classes will be held on Monday afternoons at 3:30PM EST with TMC teacher and registered yoga instructor, Ms. Emily. Sign up to get started on your yoga journey today! 
Tip: From the sign up page, use the filters to search by program for "Family Yoga"!
---
Here's What You Need To Know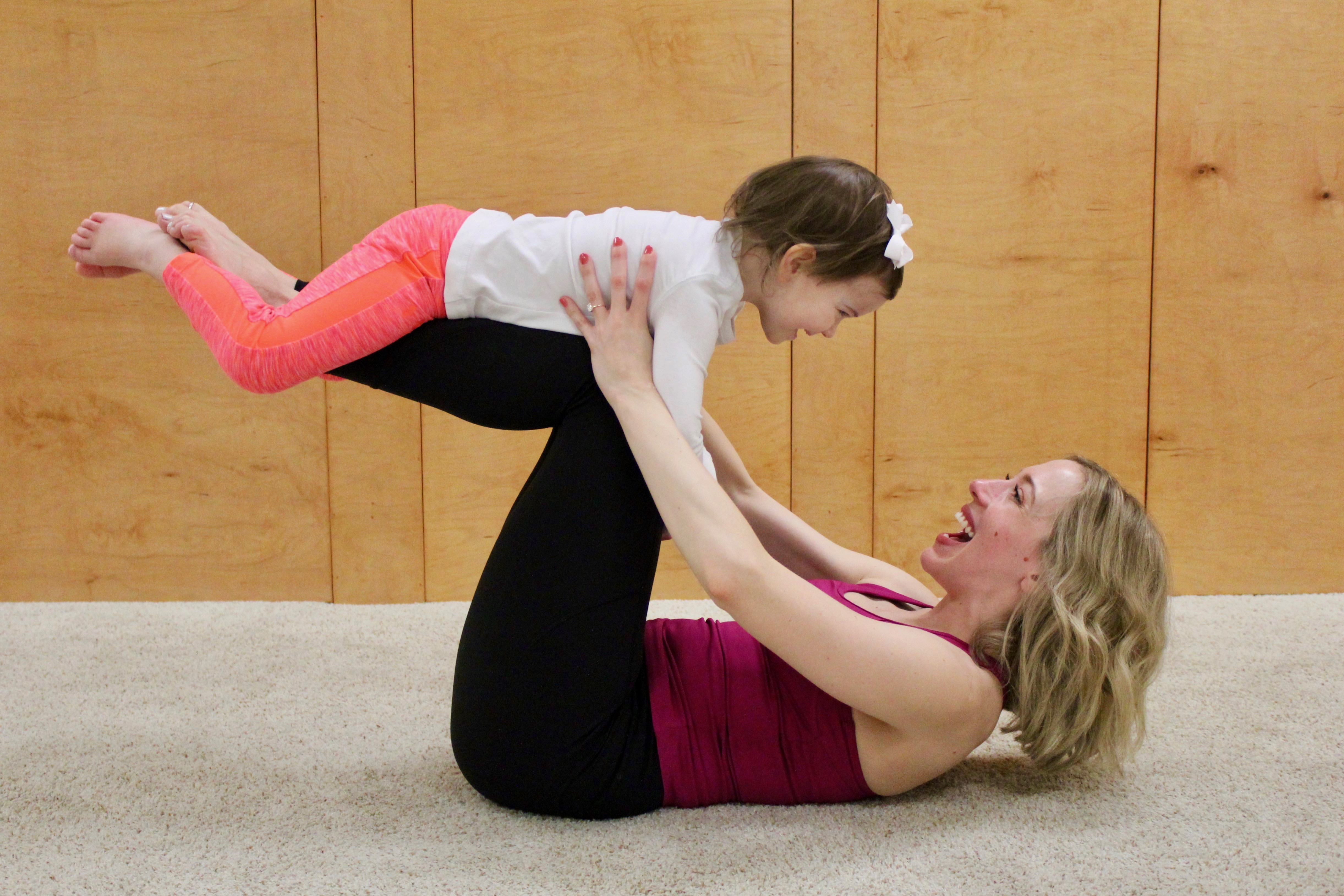 At Home Family Yoga mini-sessions are available now! You can sign up for a class here. 
Mini-Session dates: 3/8, 3/15, 3/22, 3/29
Tuition is $66 for 4 weeks of class and includes access to the music on our app! The tuition is per screen, NOT per child, which means all the children in your house attend for the same price.
Observations are available for $12/class. 
Class will be conducted on via the video conferencing platform, Zoom. 
No instruments or other materials are required, aside from a yoga mat or other soft surface on which to sit/kneel during class. 
There's no age limit for participating in yoga! Invite the big kids at home to join in the fun!

---

 
FAQ's
We limit / don't allow screen time for our kids
We are very concerned about this as well! Making sure that we do not provide passive screen time for children was one of our motivating factors in figuring out how to do interactive virtual classes. The World Health Organization and American Academy of Pediatrics make a clear distinction between passive screen time and active screen time. (Click here to check it out.) For example, video chatting with grandparents does not fall under the category of passive screen time; instead it is considered quality time interacting with others. The Music Class's virtual classes are an interactive time for you and your child, together with your regular teacher and classmates. Your teacher will still lead stand up songs, ask for substitutions ideas, and do individual tonal and rhythm patterns. Just like a regular class we expect grownups at home to fully participate! The Music Class's virtual classes do not fall under the category of passive screen time. We definitely understand this is new for everyone and encourage you to try out your first virtual class to see what it's like! 
Where is my Zoom link for class?
Your Zoom virtual class link will be in your parent dashboard! Simply login to your dashboard, and you'll find the green Zoom link listed under your class date. When it's time for class, click and link and let the fun begin! For additional help, email info@themusicclass.com or call 770-645-5578
I need help using Zoom!
We are here to help! Click the link below for our guide on using the Zoom video conferencing platform!
Can I invite Grandma/Grandpa?
Staying away from grandparents and adult family members keeps them safe, but it isn't very fun. Feel free to share the link for your child's Music Class At Home with them! We just ask that you make this available to adult family members only, and you ask them to join without video so they won't be distracting to your classmates. It's an easy way for family in different places to feel connected!
How should we dress for online yoga class?
Please wear clothes that are suitable for movement! We will be stretching, jumping, twirling, etc! Remember that everyone can see each other, so even though you might have a relaxed dress code at home and/or you might be potty-training, please make sure your family is dressed appropriately as if you were coming to the studio for class!