Educational Philosophy
EARLY CHILDHOOD IS THE CRITICAL TIME FOR LEARNING MUSIC
Rapid brain development during the first years of life make it the critical time for developing pitch and rhythm skills. Because the early years are when the most dramatic changes can be affected in a child's musical aptitude, The Music Class offers classes beginning at infancy. Nurturing the music development of infants, toddlers and preschoolers opens the door to a lifetime of understanding and enjoyment of music and greater ease when learning to play an instrument.
IMMERSION IS THE BEST STRATEGY FOR LEARNING MUSIC 
Children learn music the same way they learn language - through immersion. Doing music once a week is not enough - instead the real learning takes place when children are exposed to singing and dancing every day.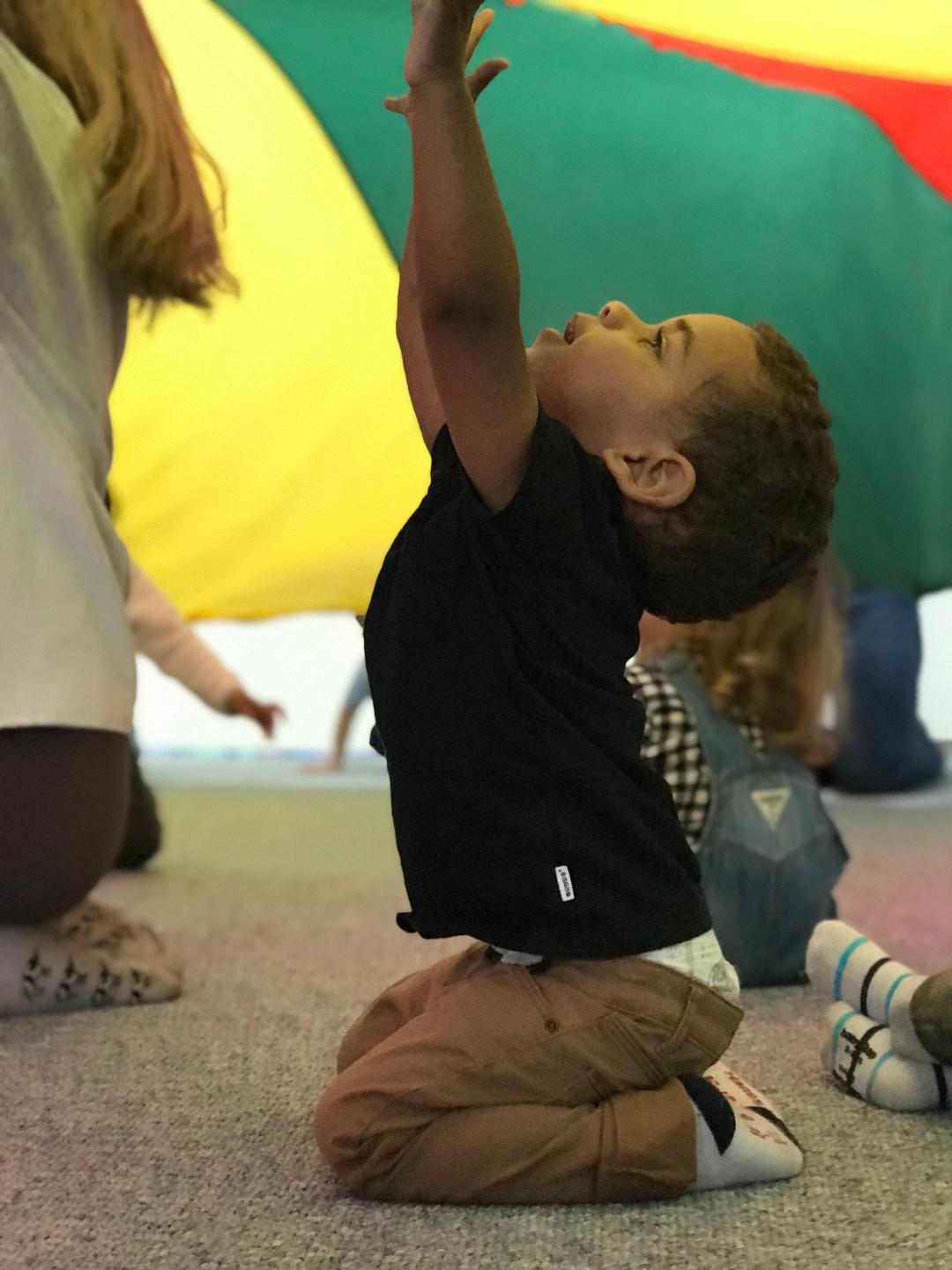 We help parents and caregivers learn playful ways to make music a part of daily life, and include our award winning recordings for every family to take home.
EXPOSURE TO A LARGE MUSICAL VOCABULARY IS ESSENTIAL
In language development, we know that children who grow up in a household using a large vocabulary learn to understand and speak with a large vocabulary. Music development works the same way. Children exposed to a wide variety of musical sounds learn to understand and enjoy those sounds. At The Music Class we include playful and interactive songs in a wide variety of scales, meters, and musical styles from around the world!
BENEFITS OF MUSIC EDUCATION GO FAR BEYOND MUSIC
Music helps stimulate brain development like nothing else – improving social skills, self-control, and brain plasticity. (Checkout the TMC Blog to learn more!) These skills will become apparent in children as they grow older, but the immediate joy of quality bonding time between parent and child can be felt after the very first song. Singing lullabies to children, dancing with them to their favorite songs, and making up words to sing about daily life creates deep connections between parents and children.
/blog/why-immersion-best-strategy-learning-music
WHEN LEARNING TO PLAY AN INSTRUMENT, IT'S CRITICAL TO ESTABLISH GOOD MUSICAL HABITS FROM DAY ONE
Imagining music in our mind, called "audiation", and then doing our best to create that music is the foundation for being an expressive musician. Musicians who think this way are the ones who connect with listeners on an emotional level. Too often, students who are taught to count beats and name notes from the beginning are caught in a cycle of approaching music analytically. To avoid this, our instrumental programs teach children as young as 5 to develop sound musical habits that open the door to creative and expressive musicianship. We do this by focusing on singing, ensemble experience, and learning to play by ear in a progressive manner before teaching how to read music.