Age range
Infant–10 years
The Music Class Family Yoga is Going Virtual!
Find "harmony" during this chaotic time with Family Yoga from The Music Class At Home! Our innovative Family Yoga program blends yoga and the music of TMC to inspire a foundation of mindful living for caregivers and children of all ages! In class you can expect to sing, dance, practice poses and learn kid-friendly breathing techniques that will leave you and your child feeling "in tune" - all from the comfort of your home!
We are currently offering 4-week sessions of our yoga program online as a part of our At Home offerings! Our 30-minute classes will be taught on Mondays at 3:30PM EST by TMC teacher and registered yoga instructor, Ms. Emily. Sign up to get started on your yoga journey today! 
Tip: From the sign up page, use the filters to search by program for "Yoga"!
---
Here's What You Need To Know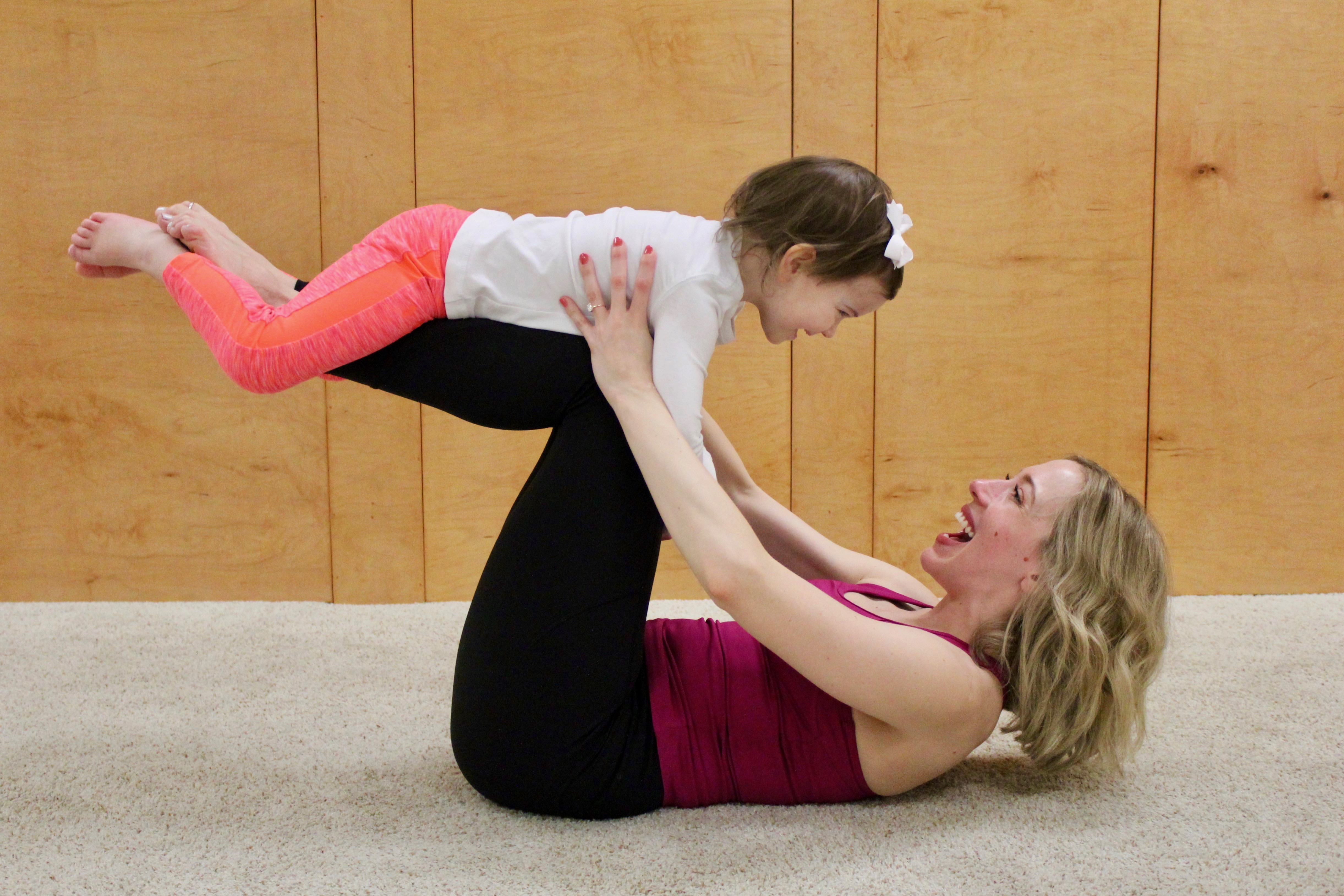 At Home Family Yoga mini-sessions are available now! You can sign up for a class here. 
Mini-Session dates: 2/1, 2/8, 2/15, 2/22
Tuition is $66 for 4 weeks of class and includes access to the music on our app! The tuition is per screen, NOT per child, which means all the children in your house attend for the same price.
Observations are available for $12/class. 
Class will be conducted on via the video conferencing platform, Zoom. 
No instruments or other materials are required, aside from a yoga mat or other soft surface on which to sit/kneel during class. 
There's no age limit for participating in yoga! Invite the big kids at home to join in the fun!

---